FLORESCENCE for piano trio
year: 2018
lenght: 8′

instrumentation: violin, cello, piano (there is also a version for viola, cello and piano)

premiere:

7.07.2018 Montreal, version with viola: Sarah de Niverville (vla), Carol Tsai (vc), Andrzej Karałow (pf)

5.11.2018 Warsaw, Chopin University of Music –

Concert Hall: Roksana Kwaśnikowska (vn), Agata Dobrzańska (vc), Andrzej Karałow (pf)

score available soon on Chopin University Press

The composition Florescence (2018) was written in 2018 for the LABO workshop in Montreal, during which it was also premiered. It is a composition whose narrative develops on the principles of organic shaping of the musical material: from the source – the initial sounds, one idea, naturally, like a plant – its entire musical structure grows. It is based on aleatoric segments, but determined by specific rules. Individual voices-instruments are treated linearly, creating sonoristic and melodic structures. In order to create a coherent sound "organism", it is important to integrate them in the color context based on the synaesthetic pitch system. Formal, but also using synesthetic associations, the sketch of the composition was created in the form of digital graphics.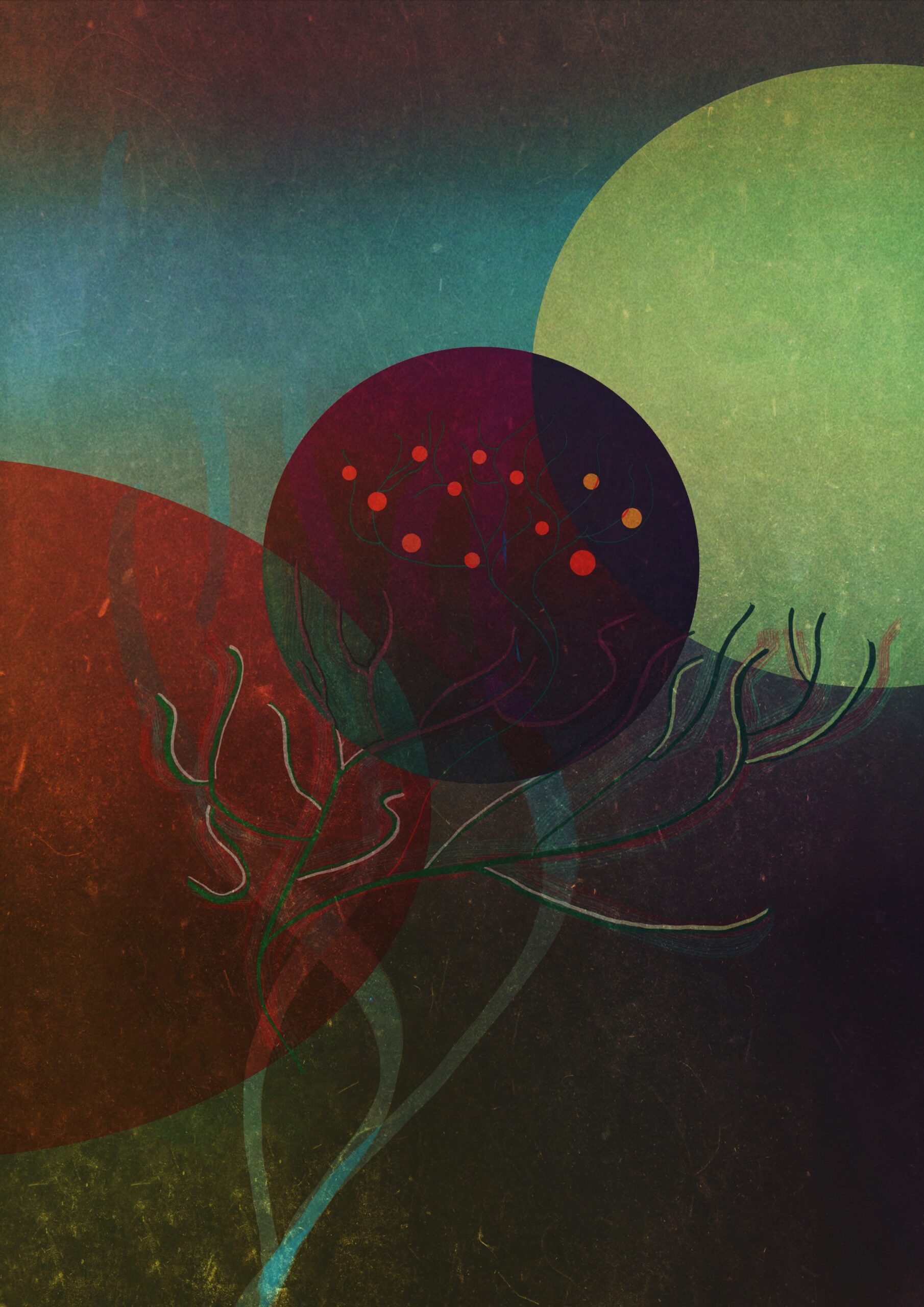 digital art: Andrzej Karałow